The Striker lighters produced by Ronson Art Metal Works are very interesting and ingenious. Strikers, as they are sometimes called, were the first lighters from Ronson. The first Pocket Striker was called the "Wonderliter" and it was first produced in 1913. It was a relatively popular and some were produced with advertising, like the model shown. Two different styles were produced, the square bottom, pictured below, and a tapered or rounded bottom. The Pocket Strike lighters could have been placed into the Pocket catagory but we have decided to list them here with the Strike models.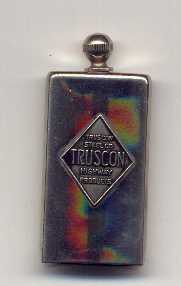 Ronson Striker Lighter "Running Bulldog" 1937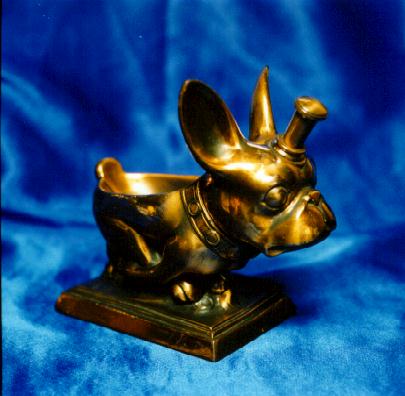 Nicely designed and stylized "French" Bulldog. Copper Plate finish.

Ronson Striker Lighter "Bull Dog" 1935
Gruff looking Bulldog in antique Bronze finish. Marked on chest with A.M.W. shield logo.

Ronson Striker Lighter "Bull" 1935
Super Stylize Bull in chrome plate and painted base. Marked Ronson and dated.

Striker Lighter Horse, 1936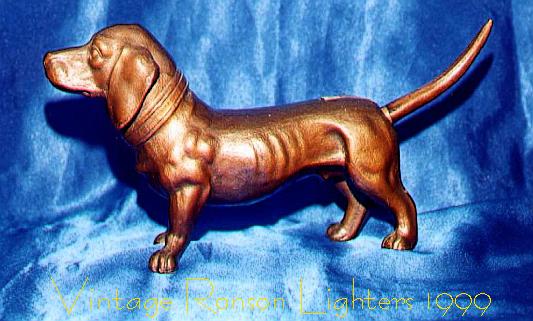 Striker Lighter Dachshound, 1940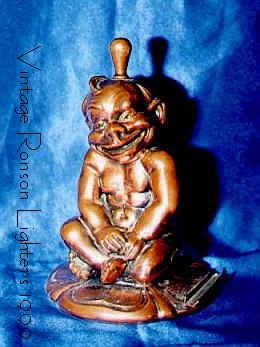 Striker Lighter Gobbo, 1920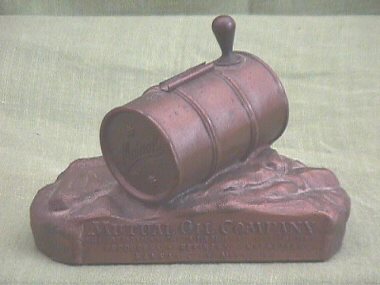 Striker Lighter Oil Advertisment 1920's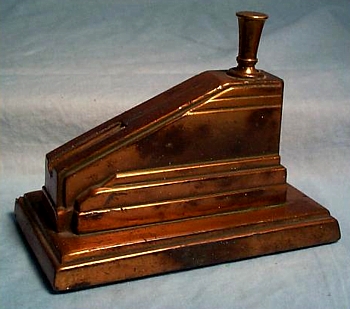 Striker Slide, 1934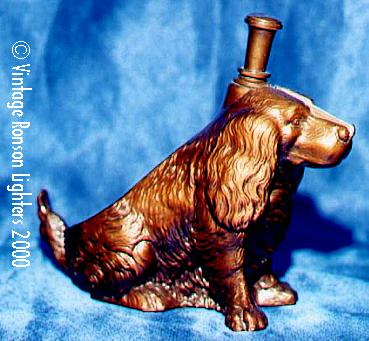 Striker Lighter Spaniel, 1940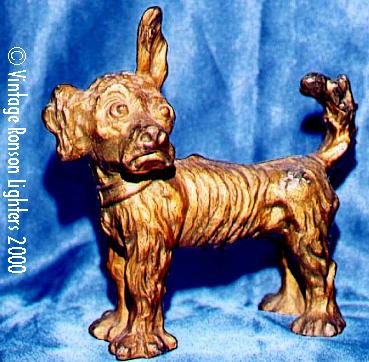 Striker Lighter Tipperary Pup, 1940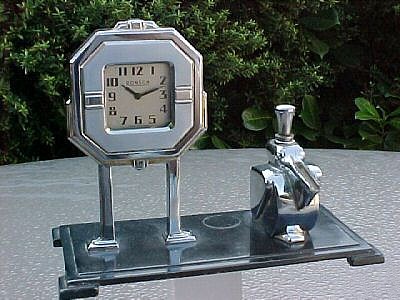 Striker Lighter Dodo & Clock Tower, 1934
---
Vintage Ronson Product Reports:
Vintage-Ronson now provides comprehensive reports for your vintage Ronson products.

Vintage-Ronson reports are intended to answer your questions about your Vintage-Ronson item and includes available information from the main areas of interest: Patent Information, Historic Product Catalog Information and Current Market Valuation Assessment.

Some Vintage-Ronson items have great value, as yours may! Think of the benefit of this information! The cost of the report is justified by the advantage you gain by understanding your items value in today's collector's market.

This service is exclusive to the Vintage-Ronson.com Internet community.



Back to the beginning

Sign our Guestbook!
You can also list items Wanted or For Sale
Ronson items ONLY!

Question about a Ronson lighter or product?

Do you have an interesting Ronson item? Write us and tell us about it!

If you have a Vintage Ronson Lighter in need of Repair, follow this link.